An epic winter, captured by Canon
As the fourth instalment to the Canon Come and See campaign, we were asked to challenge the influx of high quality smartphone cameras and the apps that can make anyone a 'decent' photographer. Everyone with a smartphone fancies themselves as a photographer nowadays,so our job was to encourage them to upgrade to the real deal, a Canon camera.
As an electronics product, we knew it could stand apart from the sentimental, saccharine Christmas ads we've all been saturated with over recent years. We decided to embrace that full-on to harness the real brutality of winter, placing nature's elements front and foremost. The spiky frosts, deep blues, brilliant whites and tiny berry splashes of colour in an otherwise barren palette. So we began looking for real winter stories.
When we discovered superstar speed-freak Franco Moro, and the sheer danger and lunacy of his sport, we knew it was something everyone needed to see – even if that did mean travelling to the end of the earth, Ushuaia in Patagonia, to film it.
Following in the footsteps of Jonathan Glazer and Barry Akroyd for their incredible work early on in the campaign, we were lucky enough to lure the immensely talented Marcus Söderlund at Academy Films to direct our treatment.
In a campaign spanning five months, we produced a 90" for cinema and online, and shorter edits to air across Europe in time for Christmas wish lists. We also produced an informative behind the scenes film, and a short series of 'how-to' films to inspire people with simple principles of winter photography – using low-light, high-speed and macro techniques to showcase the power of the equipment. These extra assets were crafted to drive campaign conversation and challenges through social from November to February.
Alongside the ad, we were also charged with bringing Franco Moro's adventure to life in a series of stills for print and online (shown below). The photographer was Richard Walch, one of Canon's most celebrated ambassadorial sports photographers. Again, we ensured that he drove the gorgeous Canon equipment to the very limits of it's capabilities.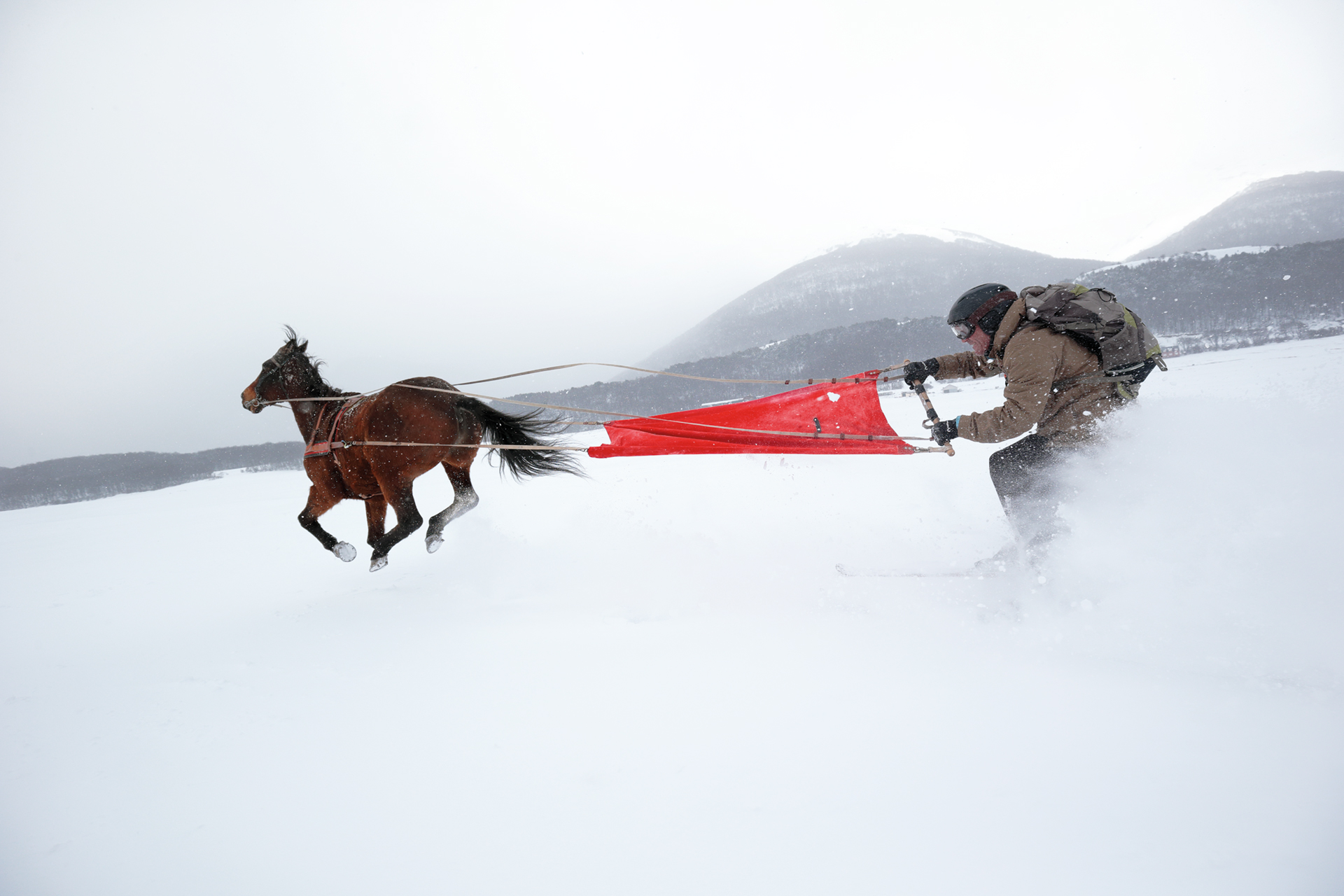 In the press
The ad generated a huge amount of attention for Canon (and JWT) socially, in the industry press and beyond.
Marcus rightfully retained his place in Campaign Magazine's Top 10 Directors to watch (as well as featuring as ad of the day), and i'm still waiting for the craft awards for working with animals in extreme locations to roll in.
The buzz was a terrific, unexpected reward for the spectacular effort that everyone put in over just one day's shooting, and a hell of a lot of flying.
Credits

Agency: JWT
Creative: Murray Allan
Creative: Charlie Gee


ECD: Russell Ramsay
Producer: Spru Rowland
Director: Marcus Soderlund


Sound: 750mph
Edit: Trim
Music: Tom Player