Capital One
Wembley branding
Wembley stadium stands above north London as a modern icon of Britain, akin to the Angel of the North and the Severn Bridge.
We decided to take a top-down approach to branding this huge monolith for the League Cup Final 2015. We disregarded everything that we were told (apart from actual law), and covered every spare bit of the stadium in the livery of each team's colours. We looked at the entire space and placed beautiful photos of opposing players to gently stoke friendly rivalry in the approach to the game.
Who am I kidding? It's Chelsea vs Tottenham in London. This is a big deal.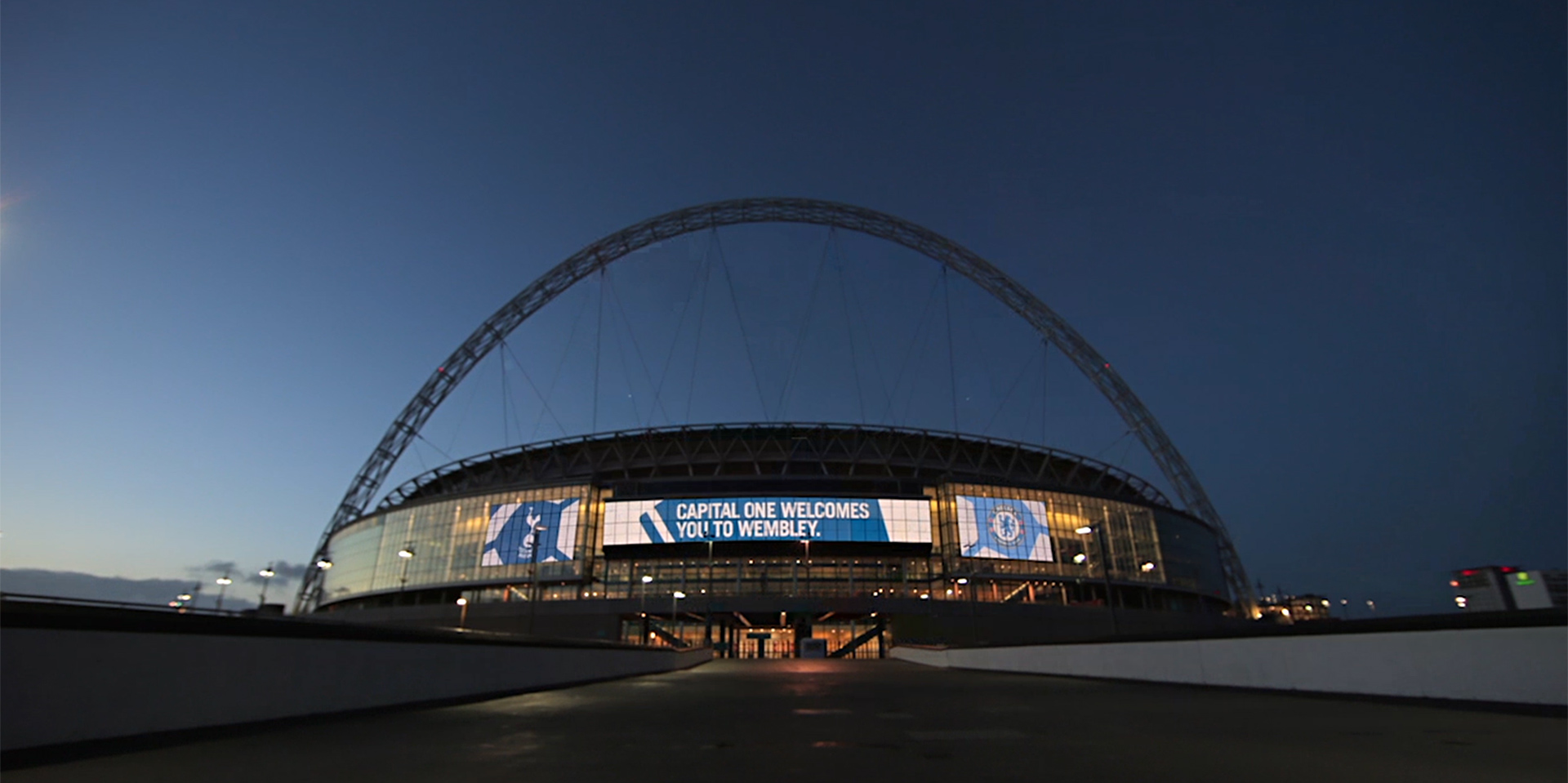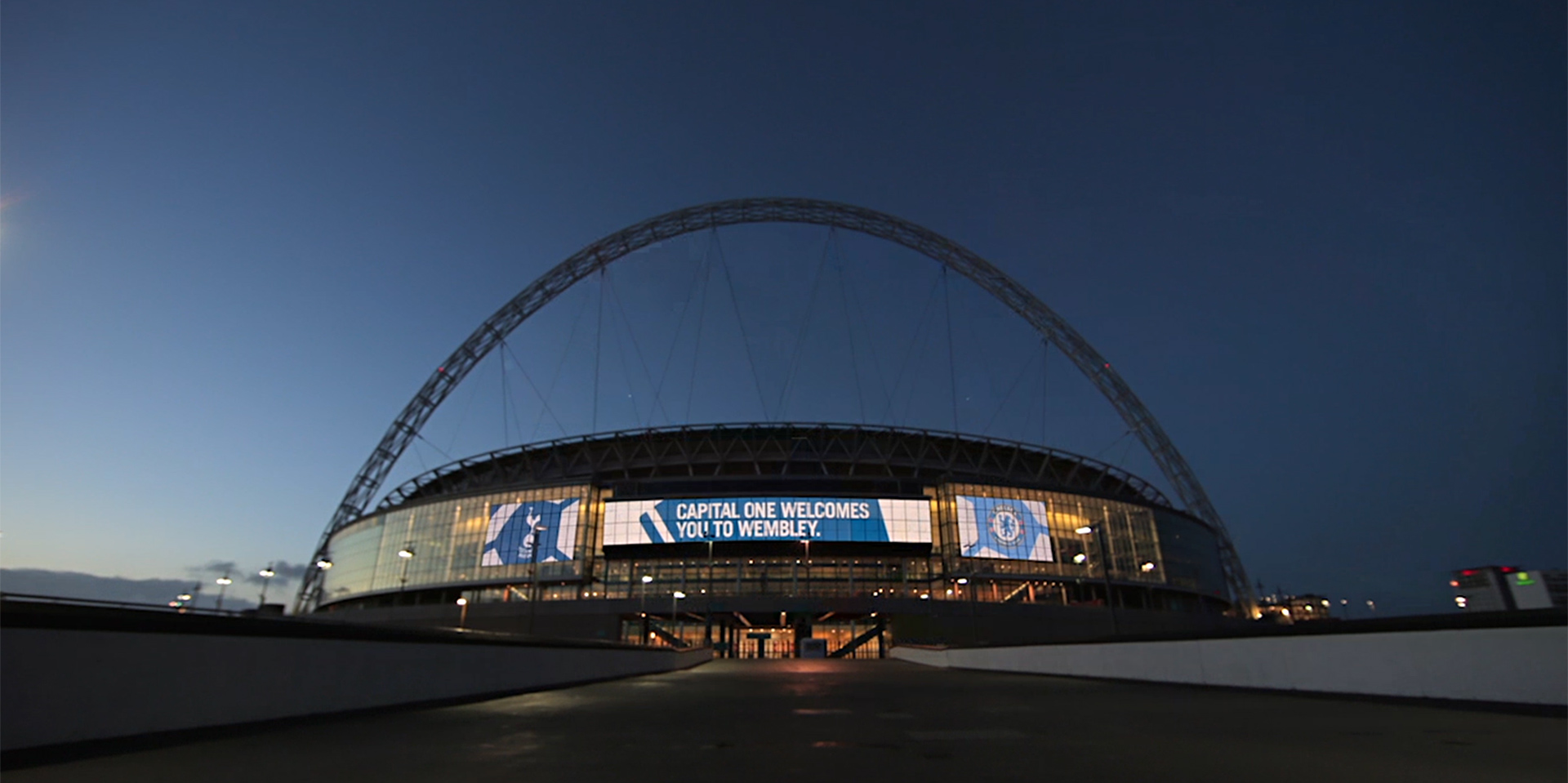 Placing fans, managers and players around the stadium
 
We worked with the wonderful photographer Mitch Jenkins to shoot both team managers and various key players of each team (Chelsea vs Tottenham), alongside a range of genuine fans. We curated the placements throught the stadium to make sure that the right players, managers or fans were paired with their rival counterparts. We then wrote tailored messaging for each placement that directly played back to Capital One's sport sponsorship message 'The Card in your Corner'.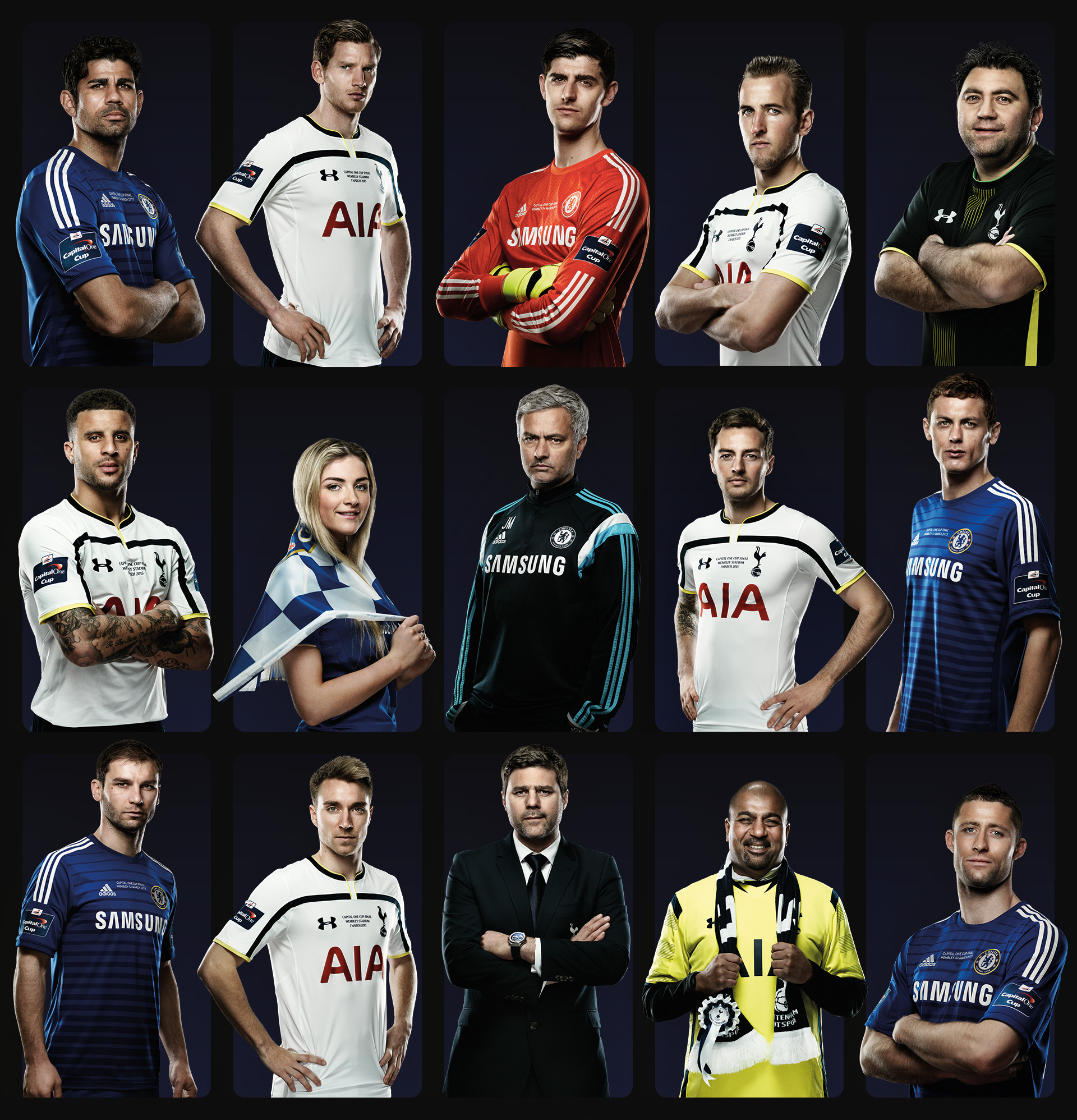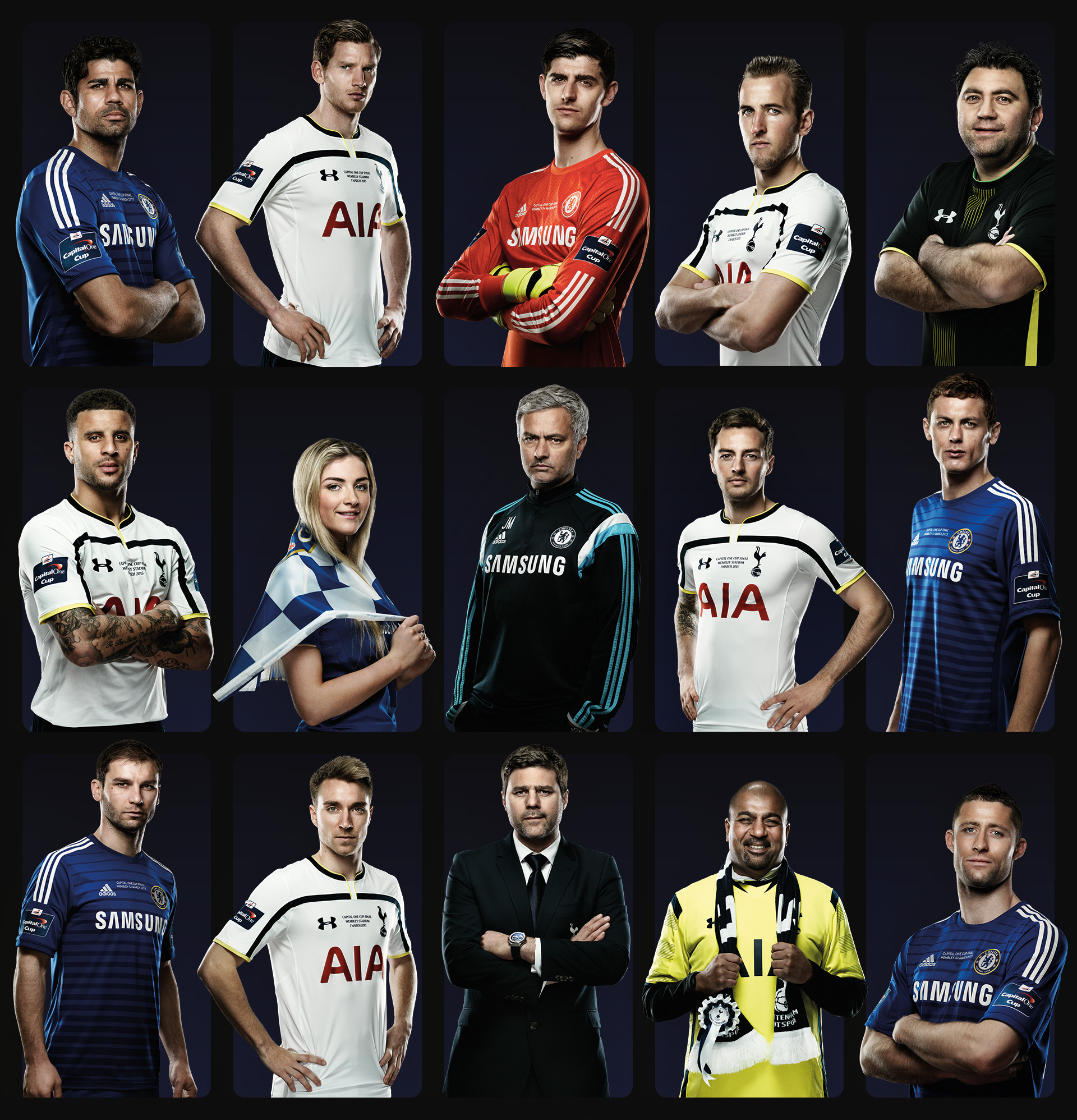 Ensuring every approach was branded
 
The graphic icon stye that the branding used were set from the beginning of Capital One's sponsorship two years beforehand. We updated the icon set to make them more dynamic, and to provide us with more flexibility in messaging. We also added the brick wall behind it as a nod to grass roots football.
We mapped out every media placement around the stadium, covering five potential approaches for fans to arrive. We then created non-repeating paths to the stadium so that everyone would see contextually relevant, branded messaging from their team. There were over 140 pieces of print, alongside many digital spots of all shapes and sizes. One of our favourites was the jumbo car park side, showing Harry Kane and Diego Costa looming 60ft over the fans.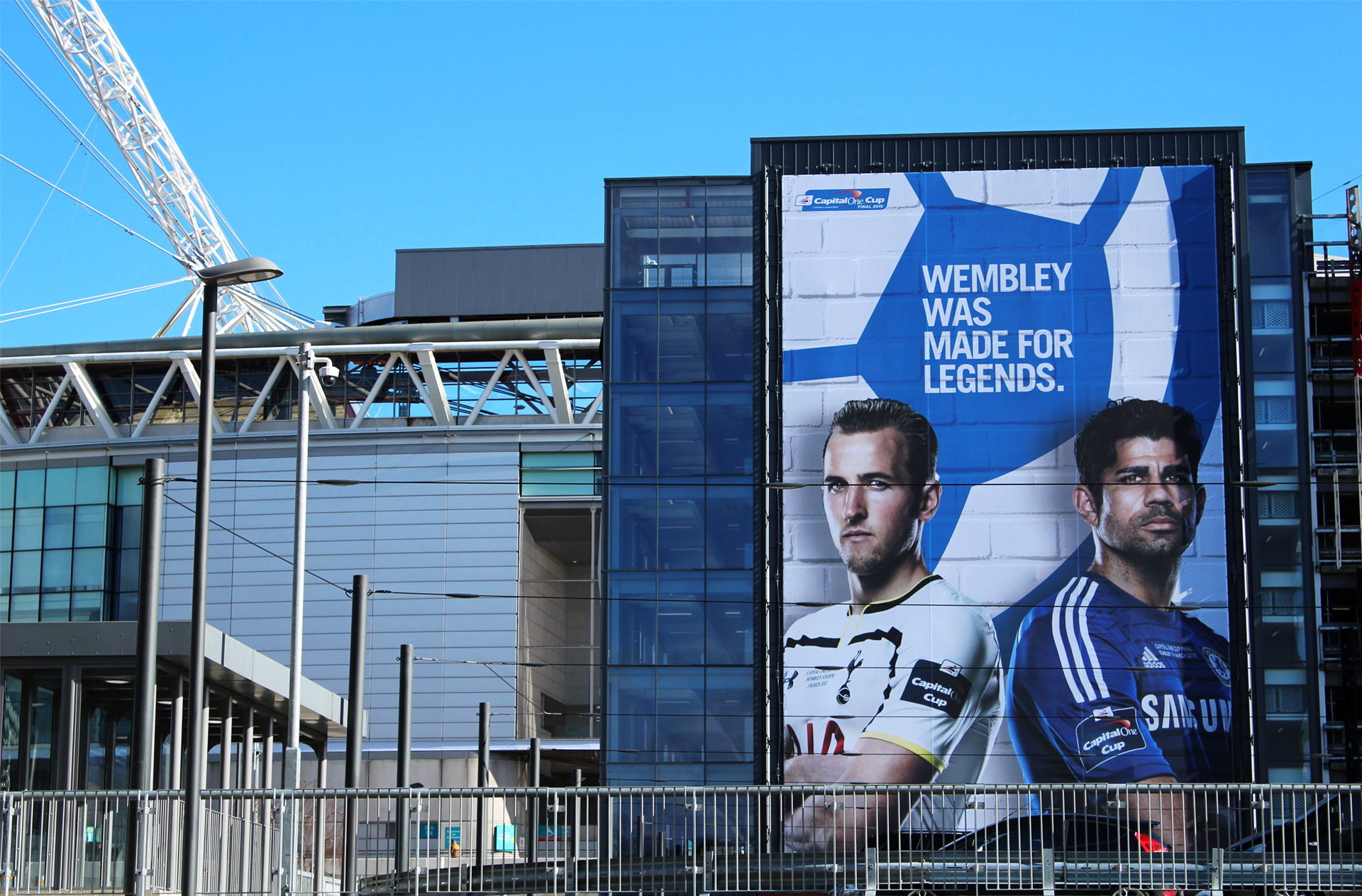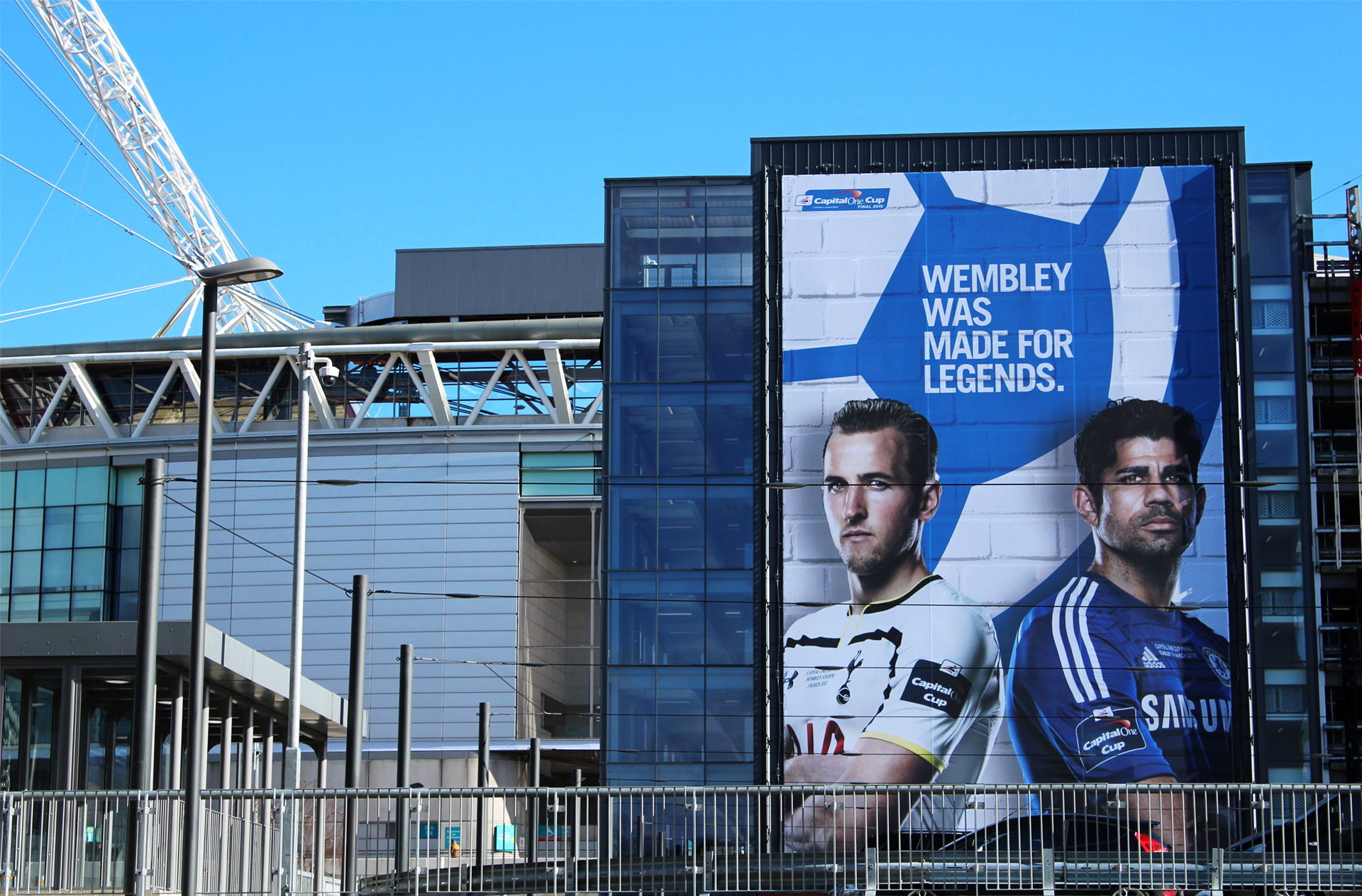 Getting behind the scenes
 
We also placed vinyls in the pitchside player areas for further exposure through the Sky coverage on the day. It was a mammoth task, but the months of hard work more than paid off during a fantastic weekend.
Agency – WCRS
Executive Creative Director — Christopher Ringsell
Art Director — Murray Allan
Copywriter — Charlie Gee
Photographer – Mitch Jenkins