TRESemmé (Social)
How do we keep our hair 'always on'?
Keep your hair on. Our brief for TRESemmé was twofold. For one, we needed to fulfil an immediate requirement for content that brought the brand and their new products to life more over social channels. Secondly, we were asked to create a long-ranging roadmap – a strategic blueprint covering a creative rollout over the coming 12 months, so that it could be handed to anyone coming fresh to it.

In short, how could we distract the 'always primed' assertive young female with timely, relevant, fun, and informative content, and how can this work be reproduced in our absence.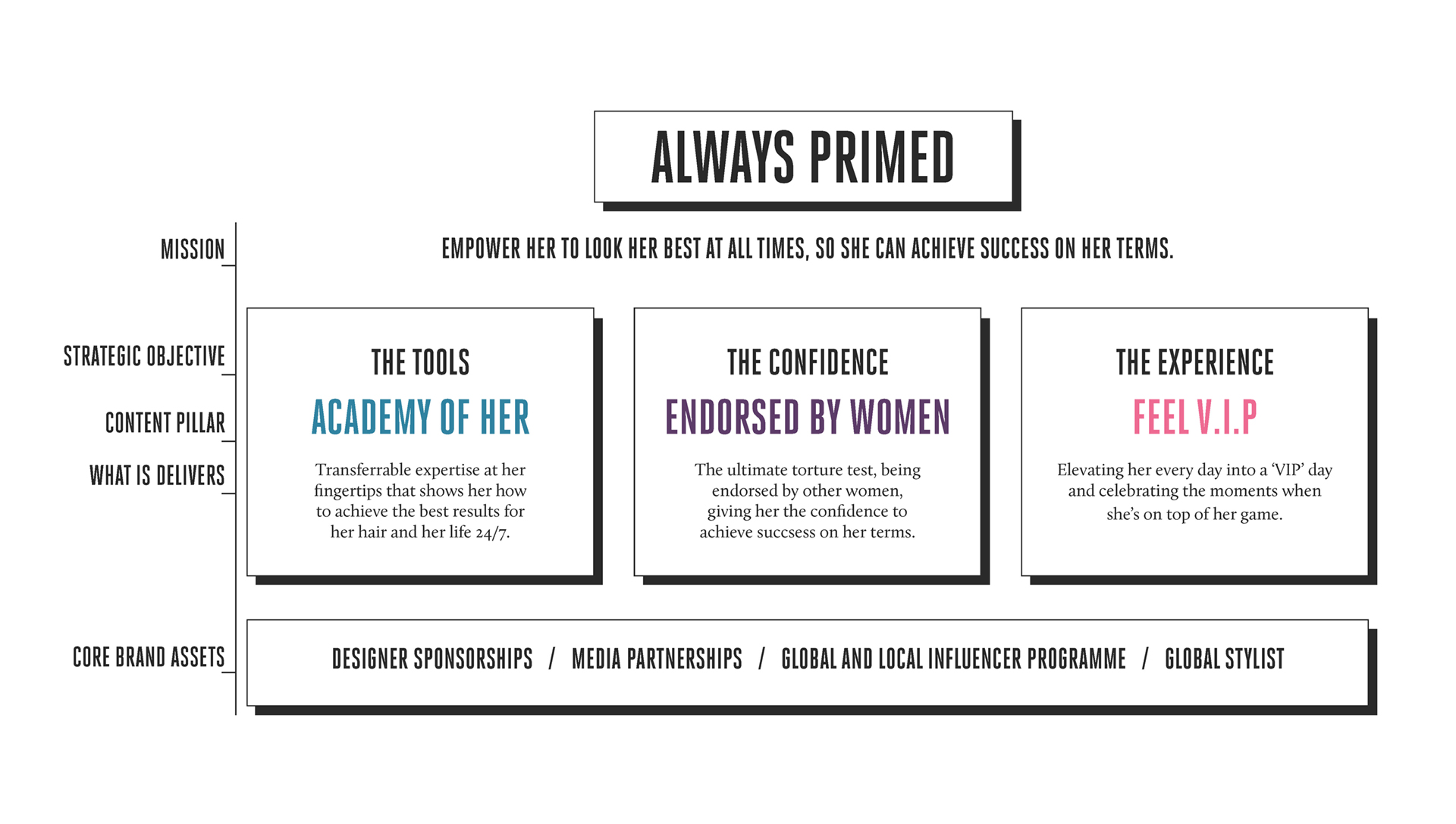 We demonstrated our creative process to the client – including the different areas of influence, visual styles, and strategic filters we used to generate ideas – in order to create a platform where the content could grow, remain consistent, and increase engagement.